Craving some nail art in your life? You're at the right place. Nail art is incredibly fun and can boost your mood instantly… even on a Monday morning. There's just something about beautifully painted nails.
We've searched Instagram for best nail art designs and selected our top 50. We made sure to include the designs that are easy to achieve and don't require a nail art kit. Check them out below!
1. GLITTER OMBRE DESIGN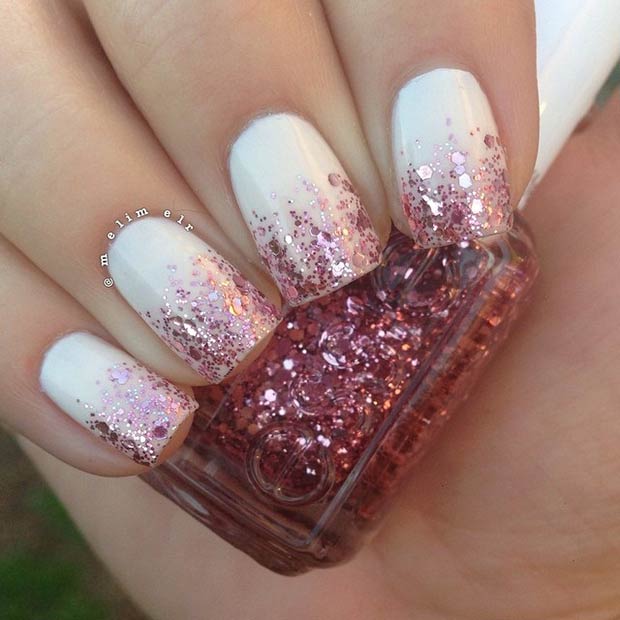 When you pair a solid color with glitter, you get an easy, simple and sophisticated design. Glitter nail polish adds an instant and major glam. This one is Essie "A Cut Above", while the base color is OPI "Others Pale by Kim-Parison".
2. DARK MATTE NAILS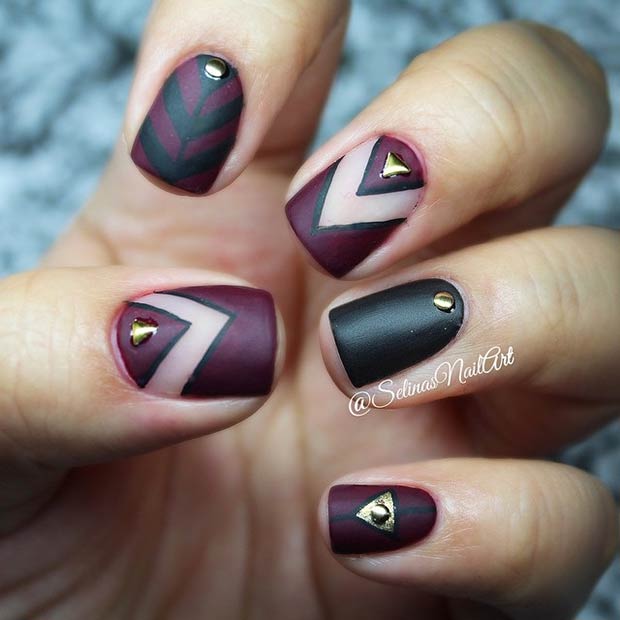 Matte finish can make even the most boring nails fun and interesting, but this nail design is definitely not a boring one. Gold studs go perfectly with these dark colors. If you want a more playful look, you can replace the colors with brighter shades.
3. POLKA DOT ACCENT NAIL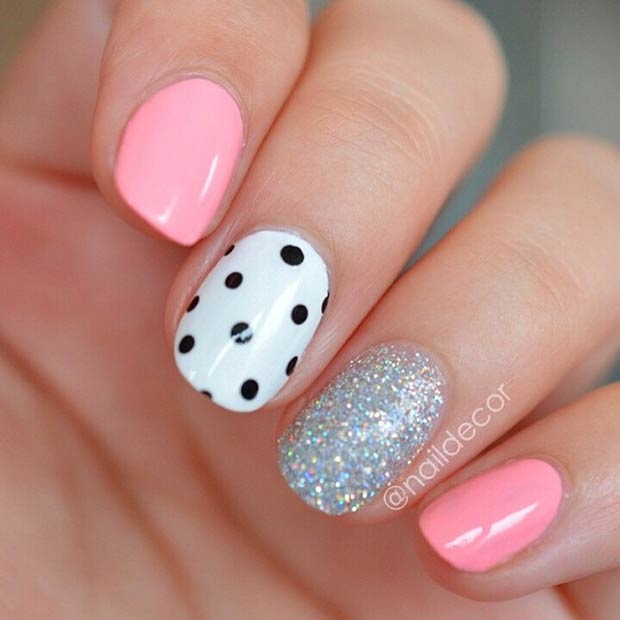 This nail design proves that for a stunning nail design, you don't have to own a large number of nail polishes or use any nail art accessories. Polka dots are an easy way to add a cool and cute vibe to your nail design. The pink nail polish is China Glaze "Feel the Breeze".
4. NUDE MATTE STILETTO NAILS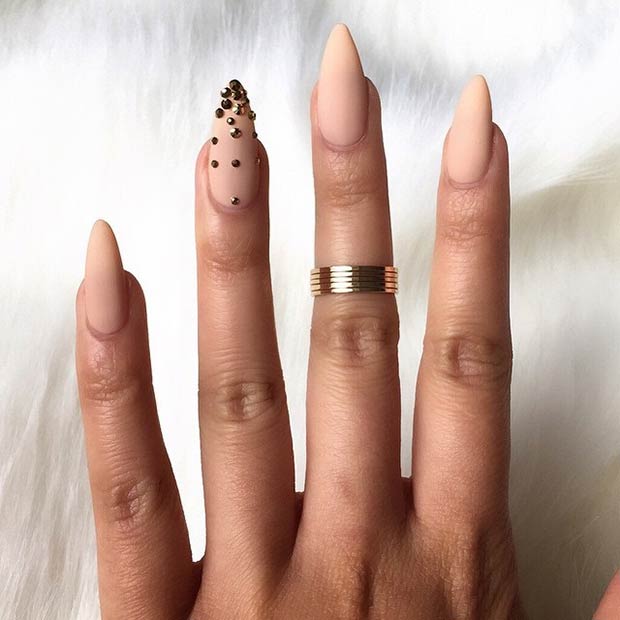 If you want to add a little spice to your look, do it with stiletto nails. This nail shape can make your fingers appear longer and slimmer. Matte finish gives stiletto nails a modern and elegant look. A few rhinestones on your fingernail will instantly transform your simple nail design to a snazzy one.
5. CUTE NAIL DESIGN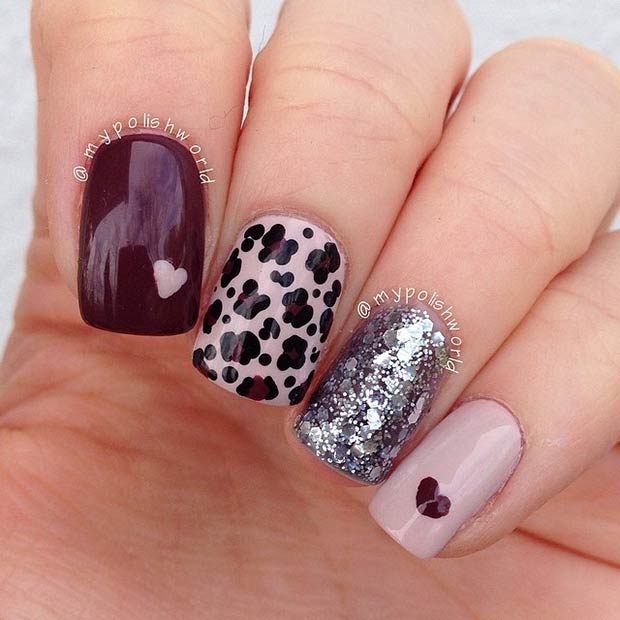 Animal print nails have been around forever, and they're not going anywhere. Cheetah print is one of our favorite animal prints because it's easy to do and goes with everything. As shown, you can even pair it with sequins and hearts – crazy!  The nude nail polish is OPI "Don't Bossa Nova Me Around", while the chocolate shade is called "Scores a Goal" and is also by OPI.
6. PINK & GOLD NAILS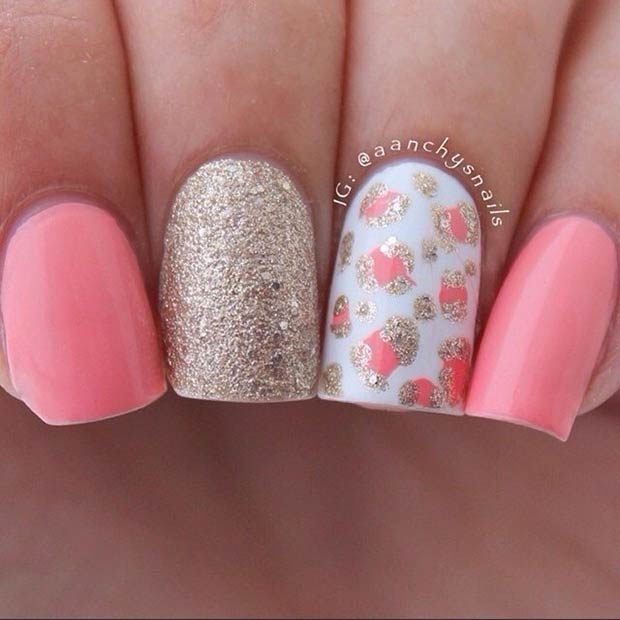 This cute and girly nail design is perfect for warmer months. Create your cheetah print using a bright and fun colors for an eye-catching and unique nail design. The gorgeous gold shade is by L'Oreal "The Statement Piece".